Q and A
Richard interviewed by Kristin Centorcelli of My Bookish Ways
Kristin
Richard, congrats on the new book. What can readers expect from STALK ME?
Richard
Thanks. Obviously I don't want to give too much away. As in STOP ME and SCARE ME, a small technological event leads to a journey of terror for someone who becomes compelled to find answers. This new stand alone is all about the consequences of how society uses phones to record events, posting them online for anyone to access. More and more owners of these devices are stealing private moments and using them as currency. In this story there are bloody and fatal consequences for those uploading the misery of others as entertainment.
Kristin
What do you think makes STALK ME so nerve-wracking?
Richard
I think taking something we're all familiar with - in this case an iPhone - and using it as a trigger for suspense and violence is an unnerving concept. Also, Beth Jordan is a very ordinary person who has her life snatched away from her, which is a very real fear for all of us - everything we know and take for granted changing irrevocably in a moment.
Kristin
Did you do any specific research for the book?
Richard
I always research the locations for my stories but nothing beats actually walking around them. I've been to Vegas a couple of times but couldn't persuade the publisher to pay for me to visit again. Unfortunately, during the editing stages, I discovered that one of the scenes I'd written around the lion enclosure inside the MGM hotel had to be dropped as the enclosure had been closed down. Now, if I'd travelled there more recently I would have known that...
Kristin
Your novels involve people in many different states of terror. Why do you think people loved being scared by novels and movies?
Richard
Having worked in TV comedy a lot of people have asked what the crossover is between that and writing thriller novels. But it's all about setting up and paying off. Plus fear and laughter are both visceral reactions. Laughter is something most of us crave. It's a release. I think fear is the same and a lot of us enjoy this release in a safe environment - through the pages of books, watching movies and on roller coasters. It's why the thriller genre is one of the most popular.
Kristin
Have you read any good books lately?
Richard
Am currently reading fellow Exhibit A author Matteo Strukul's 'The Ballad Of Mila' which I'm enjoying enormously. It's very bloody and very good. His publishing date coincides with mine. On the non fiction front I'm looking forward to getting stuck into Ben Macintyre's latest, 'A Spy Among Friends.' I find counter intelligence fascinating. 'Operation Mincemeat' is one of my favourite reads.
Kristin
What do you like to see in a good book? Is there anything that will make you put down a book unfinished?
Richard
Like a lot of readers I love books that don't stick to a formula and continually surprise me. I always have to finish a book if I start it. I don't feel I'm qualified to comment on it until I have.
Kristin
STALK ME is your third published book. What are a few things you've learned since becoming a published author and what advice would you give to aspiring writers?
Richard
I think the main thing I've gleaned since my first book came out is that writing them doesn't get any easier - nor should it. I always throw all my best ideas at every project and I think the key is to keep pushing and challenging yourself. Some readers will inevitably dislike what you do but my philosophy is to always write books I'd like to read.
Kristin
You're a fan of European horror movies - what's one of your favourite titles?
Richard
I do enjoy some of the more hardcore French offerings but my love for European horror probably started with Dario Argento and some of those earlier giallo movies. I love his directorial set pieces and I think they were a big influence when I wrote SCARE ME. I recommend 'The Bird With The Crystal Plumage,' 'Suspiria' and 'Deep Red.'
Kristin
What's next for you? Can you dish on the SCARE ME sequel?
Richard
I'm in the middle of writing SCARE ME part two and am enjoying torturing the Frost family again. I hope I pack in enough surprises for readers who enjoyed the first book. Again, I'm pushing and challenging myself and hope to ratchet up the terror - in a safe environment of course.
Thanks to Kristin for the interview. Kristin has been reviewing books on her very cool site since 2010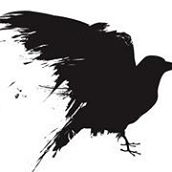 Please visit My Bookish Ways HERE
Or say hi to Kristin on Twitter Facebook
or Goodreads